Introduction
youthchaNgE 3.0 is a social web utility that provides Singapore youth with a voice to raise their views on social, national and environmental issues using new media channels. Here, you can pick up new media skills that allow you to present your messages in appealing ways to garner attention. You can even reach out to other youths who believe in the same social and environmental cause and collaborate with non-profit and charitable organizations for your CIP or COP projects.
youthchaNgE 3.0 Mobile Application
Innova Junior College is proud to introduce youthchaNgE 3.0 mobile phone application for Singapore youth to share media content and voice their concerns on social, national and environmental issues on-the-go.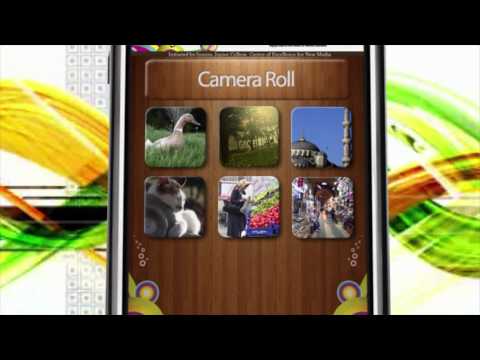 youthchaNgE 3.0 mobile phone application is now available for download on the Android Market and will be available on the Apple Store by August 2011.
What's in the name?
youthchaNgE 3.0 hopes to nurture young active citizens by providing an online platform to engage "youth" on a deeper level where they can initiate reflection and discussion on social and environmental issues that are related to Singapore and our relationships with the World. "3.0" refers to the future Web 3.0, an evolution of Web 2.0, which signifies greater connectedness and organisation in the global network of World Wide Web. Hence, youthchaNgE 3.0 represents the technological savvy generation effecting positive "change" to the society and fully espouses the messages behind "National Education".
Objective:
youthchaNgE 3.0 seeks to:
1) provide a safe online environment for the students to communicate their understanding of the diverse local and global social and environmental issues.
2) complement schools' community involvement and outreach efforts (e.g CIP and COP) with new media channels to increase the impact and influence.
3) provide an avenue for charitable and social organisations to educate and engage youth in spreading social and environmental messages using new media tools.
4) support schools in their effort to inculcate 21st century competencies through online courses on new media skills and literacies.
About youthchaNgE 3.0 Logo

1) Mouse with arrows represents:
-  The mouse as a key to access the different new media outlets which serves to link up students from all across the schools as well as the connection between students and non-profits organizations.
- The purpose of youthchaNgE 3.0 as a social web utility to equip Singapore youth with new media skills and literacies and engage them in civic media.
2) A canopy which houses 5 features in which students can explore.
The five distinct colors (which form the inner heart) symbolize:
* Yellow symbolizes instilled optimism and energy, as well as creativity. Hence, the colour is used to represent the feature "Pick Up!" which encourages students to acquire basic new media skills through online courses and unleash their creativities.
* Blue symbolizes trustworthiness, reliability and commitment and is used to represent the feature "Voice Up!". Under this feature, students will be treated as dependable and trustworthy individuals who are now able to express their thoughts on social  and environmental observations through the sharing of videos or pictures substantiated with social and environmental commentary. However, they have to be responsible and liable for what they post and should not misuse this channel e.g. uploading pornographic videos or pictures.
* Orange symbolizes kinship in some countries. Hence, it is used to symbolize "Team Up!", whereby schools would be able to share their projects and involvements with each other, as well as to call out for collaboration from other schools. In this way, students across different schools would be able to come together and unite as a whole.
* Green offers a sense of renewal, self-control and harmony, which makes it an ideal colour to represent the feature "Link Up!". Under this feature, charitable and social organizations, and schools would be able to come together and bridge a harmonious connection.
* Red symbolizes victory, hence is use to represent "Thumbs Up!", whereby all social efforts made using new media channels would be recognized.